Our Company
at a Glance
VVA Food Industry Solutions
As a specialist in the Fabrication, Installation and Maintenance of Food Handling Systems and Hygienic Pipe work supplied within the Australian Food and Beverage Industry. VVA Food Industry Solutions has forged a strong relationship with some of Australia's biggest and favourite food & beverage producers; Such as Nestle, Goodman Fielder Baking, George Weston Foods (TIP TOP), Coca-Cola Amatil and Allied Mills.
Here at VVA Food Industry Solutions we are conscious of the ever increasing pressure on Food Producers, to ensure that they have the most efficient, effective and highest quality process, whilst remaining competitive within an ever tightening industry.
That is why we invest heavily in Machinery, Training and capabilities to ensure that we can provide the most up to date, best quality solutions for all your Food and Beverage handling systems and pipe work.
Our highly skilled team have the extensive knowledge in Hygienic Design and Fabrication in Handling Systems and Pipe work with the necessary accreditations, to ensure that we work to the latest Health and Safety Standards.
Our
VVA Team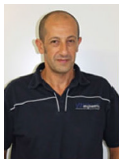 OZ ALI - DIRECTOR
Oz was appointed Director to VVA Engineering in Feb 2010. With 31 years experience in the Engineering and Manufacturing Industry, Oz's expertise is in undertaking and managing large upgrades to buildings, and plant and equipment throughout Australia. Oz completed his studies in Melbourne as a high achiever in his field as a Fitter and Machinist. In this time he has undertaken many successful positions working in the Food and Beverage Consumables Market as a tradesman, supervisor and project manager with his personal interest in hydraulics. Oz remains at the top of his profession as he strives to achieve great results and maintain exceptional customer relationships.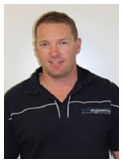 GLEN VERRILLS - DIRECTOR
Glen was appointed Director to VVA Engineering in Feb 2010. Glen started out in the Engineering industry completing his studies as a Fitter and Machinist at a young age, he now has 20 years experience in the industry. Due to Glen's enthusiasm and natural ability of designing and innovating new ideas as an apprentice, he undertook the role of leading hand and project manager. Glen has gained a highly expertise knowledge in the mining, timber and food processing industry. Since establishing his career Glen has obtained a strong and long client relationship, he has gained trust and goodwill with many large Australian Food and Beverage Processing Companies and has a turn key solution to any project.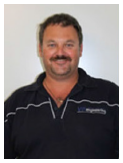 JASON VALENTINE - DIRECTOR
Jason was appointed Director of VVA Engineering in Feb 2010. Jason has over 23 years experience in the Manufacturing Industry, he is responsible for projects delivered in Queensland across the industrial manufacturing, mining, food and beverage, and transport infrastructure markets. Jason has developed a deep knowledge and expertise that have allowed him to grow V.V.A's service delivery and to develop the firm's multidisciplinary industrial offering to a national capability. In his current role, Jason uses his high-level leadership skills and in-depth knowledge of V.V.A's resources and capabilities in growing V.V.A's service delivery in the State. One of his key attributes is being able to grasp, process and deliver technical tasks on time and to above client's satisfaction.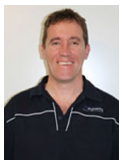 SIMON BOATFIELD - DRAFTSMAN/ESTIMATOR
Simon completes architects and other designer's concepts by preparing drawings, estimates and plans and liaising with valued customers and project managers to provide a professional and precise outcome. Simon has many years experience with Auto Cad and Solid Edge 3D programs, drawings for development and construction applications, showing internal and external layouts of factories, buildings and equipment. Simon is a fastidious, meticulous person who shows a natural ability and eye for attention to detail. Simon utilizes this natural ability in all facets of his work resulting in sharp detailed designs, drafting, drawings and documentation. Simon can examine relevant codes and by-laws in the course of undertaking project documentation. Simon's working history started in NSW as a young studious Apprentice Draftsman. 27 years in the Engineering Industry now see's Simon as a highly qualified expert in his field.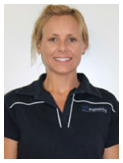 RENEE DAWKINGS - BUSINESS ADMINISTRATOR
As the business administrator Renee understands VVA's business operations and processes. Renee's day-to-day role may involve accounting, finance, marketing, economics, statistics, human resources and decision making. As the business administrator Renee manages, administrative support services such as Business Development, Staff Development / Training and Project Management Systems. Renee's background in business stems from many years of experience ranging from: Accounting and Finance, Commercial Property Management, Mining/Resources and Aviation, Tourism, Hospitality, Retail and Marketing. Exposing herself to many different business avenues allows an open and creative mind with plentiful innovative ideas in a professional playing field